It can be challenging to identify your personal sense of style in the rapidly expanding Instagram world, where new fashion trends emerge every day. But don't worry; this article highlights the top 6 shearling slippers for men that can be tailored to match any recent trend in fashion since they are timeless, British-designed slippers that will never go out of fashion regardless of the latest footwear trends. These slippers are the essence of old-money style.
Therefore, a pair of luxury footwear would be the ideal finishing touch to your ensembles if you desire to look modern and classy. Each pair of slip-ons listed below is crafted of 100% real shearling and has been classified into two categories depending on their suitability for wearing at formal and informal gatherings.
Shearling Slippers for Everyday Use, Informal Occasions, and Social Gatherings
This category incorporates 3 outstanding pairs of soft and cozy mens shearling slippers. If you're going on a date or shopping with friends, these slippers are ideal to pair with casual attire. Nevertheless, these slippers aren't restricted to casual attire; depending on how they're dressed up, they can also be worn to the office or other official settings. Ultimately, it all comes down to how they are styled.
The Lewis Men's Slipper with genuine Harris tweed upper, which is from the Scottish Isle of Harris. Additionally, it boasts a distinctive British shearling lining and a handcrafted suede sole for comfort and flexibility. This pair's style and pattern are ideal for both semi-formal and casual occasions.
These slippers are handcrafted in Somerset and include a shearling inner, Scottish suede uppers, and flexible suede soles. These slippers are available in a variety of trendy colors that are ideal for keeping up with your most recent fashion trends.
These are structural slippers and offer heel support, which makes it more robust than a regular shoe. It includes velvety suede upper, the traditional British shearling inside, and a durable rubber sole that is suitable for wearing both indoors and outdoors.
Shearling Slippers for a More Professional and Polished Look at Formal Occasions and Gatherings
Moving on, here are the top three business-wear shoes that will give you a professional and clean impression. These leather shearling slippers are ideal for wearing to business meetings and other professional gatherings.

However, as previously stated, with a casual range of slippers, these slippers aren't confined to office wear footwear; if styled appropriately, they can also be paired with semi-formal ensembles for ceremonial occasions and other community activities.

These slippers will provide the right balance for ensembles that need to be worn for big events, allowing you to maintain a sophisticated look with a touch of elegance while keeping it classy.
These slippers are extremely popular. Handcrafted with soft, stylish, and robust leather upper signature shearling lining throughout; and a suede sole for flexibility and comfort.
Albert men's slipper is handcrafted with a tongue-like shape on the upper side. This ensures a flawless fit, regardless of how wide or narrow your foot is. It features a supple leather exterior, a distinctive British shearling lining, and a suede sole with rubber pads for both indoor and outdoor use.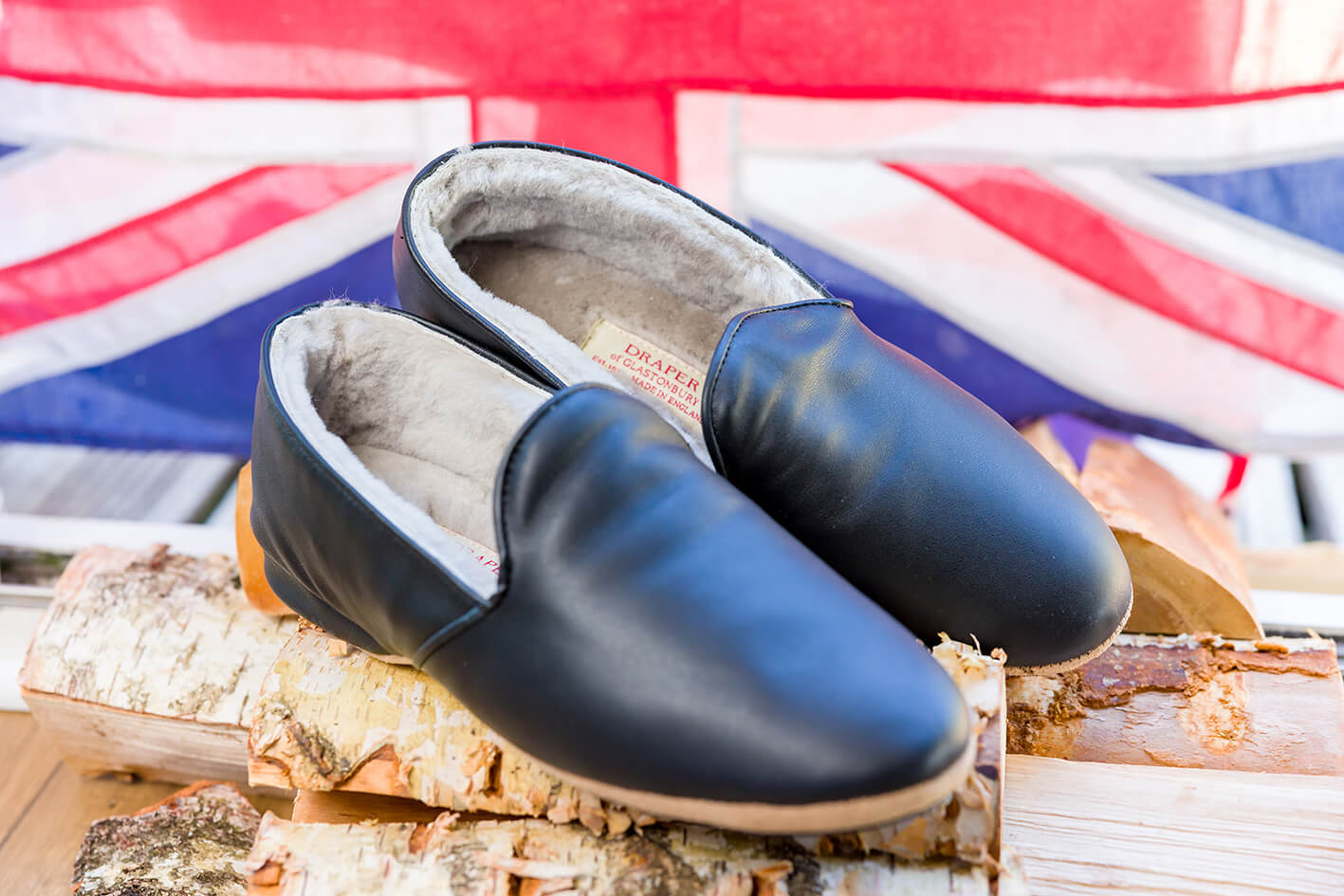 This is the ideal pair of structured slippers for men. It features heel support, which makes it sturdier than a typical shoe. The upper is made of premium calf leather, and the interior is lined with distinctive British shearling. It features a durable rubber sole that can be worn both indoors and outdoors.
In a nutshell,
These shearling sheepskin slippers are a must-have for your 2023 collection. With these chic slippers, you can step up your fashion game and look fantastic at any gathering, whether it is professional or casual. Hence, you must search for authentic shearling slippers for men online and buy them from the top footwear store.
Happy Shopping!