Shearling slippers are the perfect combination of warmth, comfort, and style. The plush lining of sheared slip-ons provides a cozy and comfortable feeling while also keeping your feet warm during the chilling months. However, not all men's shearling slippers are created equal, and choosing the perfect pair can be quite difficult. In this buyer's guide, we'll discuss the key factors to consider when selecting the perfect pair of lambskin slippers.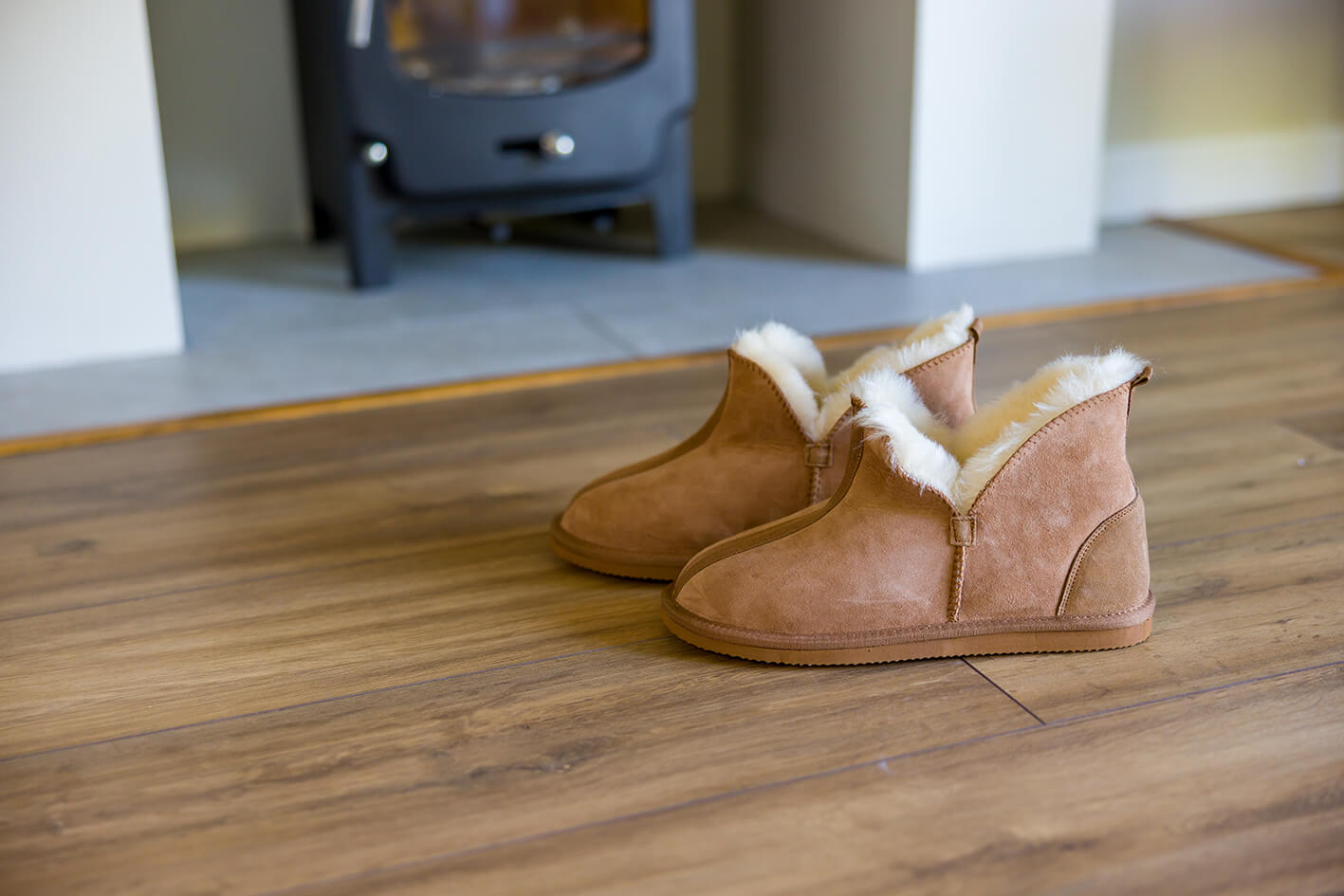 Steps to Choosing an Ideal Pair of Shearling Slippers for Men
A comfortable slipper for every foot should always be the first priority because when we go outside and have to stay in our footwear for a long time, a comfy slipper should be our ideal choice. Let's see how to choose one...
1. Quality of Shearling
The quality of the shearling is one of the most important factors to consider when selecting a pair. High-quality shearling is soft, plush, and warm, while lower-quality shearling can be scratchy, uncomfortable, and less durable. Look for slippers made with shearling that have a uniform color, tight fibers, and a supple texture. These factors indicate that the lamb's wool is of good quality and will provide the comfort and durability you need.
2. Style
Mens shearling slippers come in a variety of styles, including moccasin, slide, and boot. Moccasin-style slippers are ideal for indoor use, while slide-style slippers are perfect for quick trips outside. Boot-style slippers are designed for maximum warmth and are great for colder climates. Consider the intended use of your slippers when choosing a style that best fits your needs.
3. Sole
The sole of your lambswool slip-on is an essential factor to consider. A durable sole with good traction is essential for preventing slips and falls, especially on hard floors or outdoor surfaces. Slippers with rubber soles provide the best traction and durability, while those with leather soles are stylish & fit for indoor use. If you plan to wear your footwear outside, look for a sole with good a grip to prevent slipping.
4. Fit
When selecting slip-ons, it's important to choose a pair that fits well. A snug but comfortable fit is essential for keeping your feet warm and ensuring that your slippers stay on. When trying on slippers, make sure there is enough room for your toes to wiggle and that the heel of the slipper fits snugly. If you plan to wear socks with your slippers, choose a size that accommodates the extra layer of insulation.
5. Price
Shearling slippers can range in price from $50 to $500 or more. While more expensive slippers may offer higher-quality materials or additional features, such as memory foam insoles, it's essential to choose a pair that fits within your budget. Look for slippers that offer the features you need at a price point that is reasonable for you.
6. Care
Proper care is essential for ensuring the longevity of men's shearling slippers. Look for slippers that come with care instructions, including recommendations for cleaning and storage. Many pairs can be spot cleaned with a mild detergent and water, while others may require professional cleaning. Avoid exposing your slippers to heat sources, such as heaters or direct sunlight, as this can damage the shearling.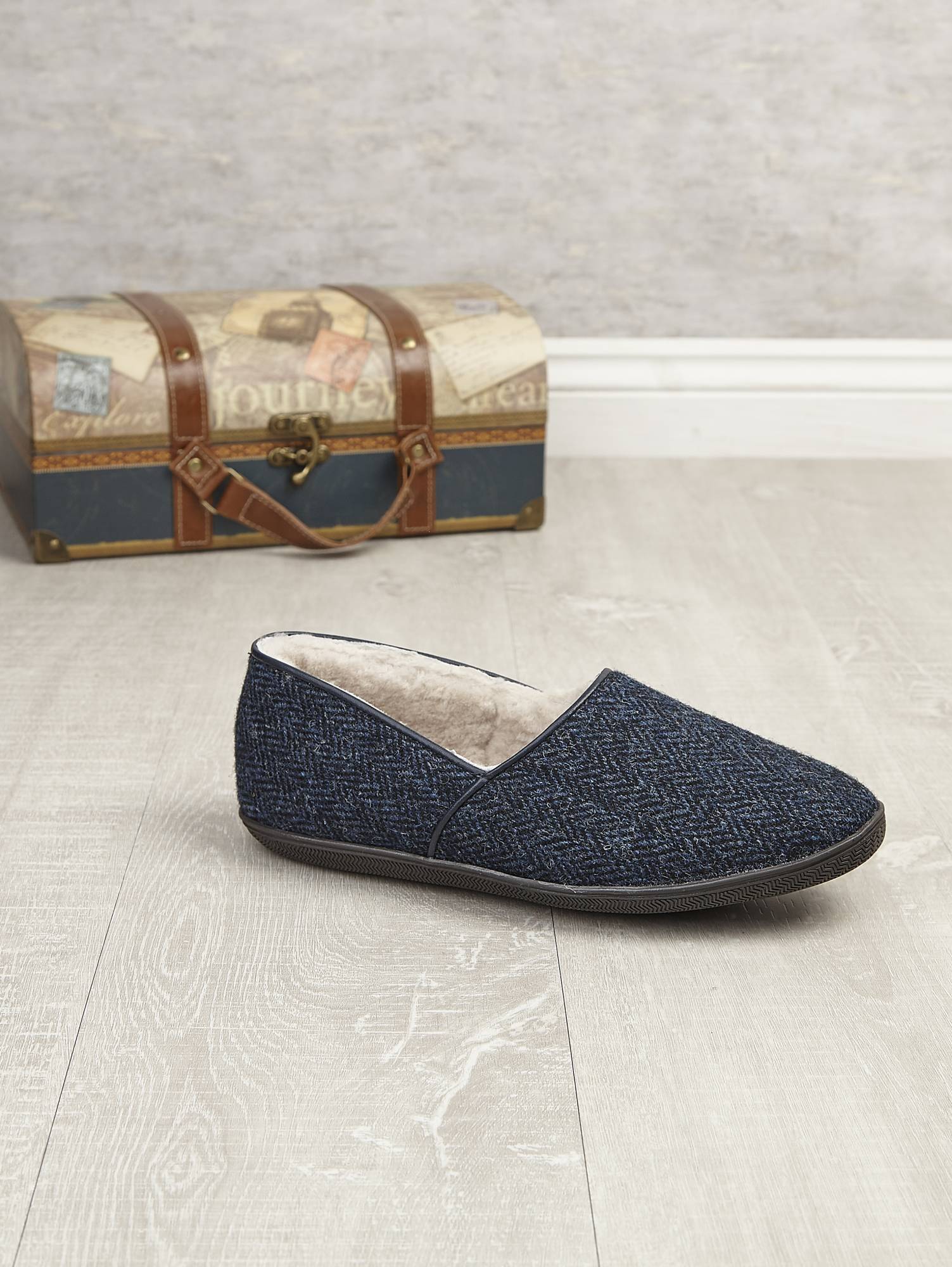 Gift a Pair of Fluffy, Soft Shearling Slippers to Your Loved One!
Choosing the perfect pair of men's shearling slippers requires careful consideration of the above-mentioned factors of the shearling, By considering these factors, you can gift your father, husband, boyfriend, or brother a pair of shearling slippers that are comfortable, durable, and stylish and that will provide the warmth and comfort you need during the colder months or this spring season too.