Are you searching for a stylish, versatile footwear option for you or your loved ones? If yes, you should look no further than soft sole shearling slippers. These shoes have gained popularity and are regarded as a highly sought-after option. The main reason contributing to its popularity is that it seamlessly balances sophistication and comfort. These shoes are a must-have option in every individual's footwear collection for the utmost comfort of your feet. The luxurious feel will offer you much-needed warmth with every step.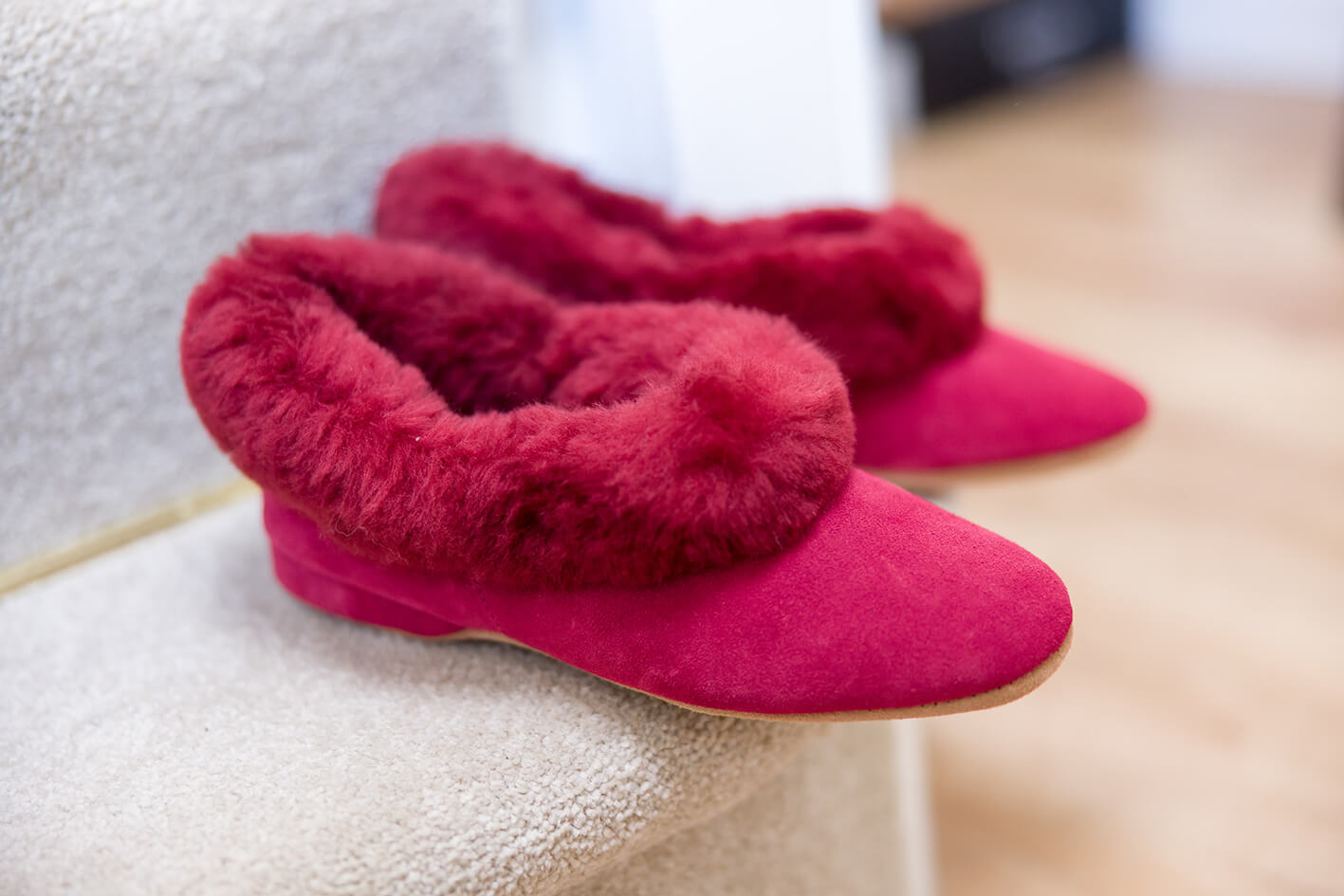 In this comprehensive blog post, we will inform you about a few fantastic advantages you could reap by choosing soft sole shearling slippers. So, let's move further in our discussion:
What are the Top Advantages of Soft Sole Shearling Slippers?
Natural Movement:
As suggested by its name, these slippers tend to have an incredibly soft sole. The sole of these slippers facilitates the natural movement of your feet. This flexibility mimics walking barefoot. In turn, it effectively reduces strain and promotes better foot health.
Cushioned Embrace:
This kind of shearling slipper offers a gentle and cushioned embrace for your feet. It has a plush, shearling lining that helps cradle your feet in a soft cocoon of coziness. All of these make this ideal for offering your feet much-needed relaxation after a long tiring day.
Improved Sensory Experience
Enhanced Sensation:
The incredibly soft sole of shearling slippers helps improve the sensory experience of walking. The best part is that you can feel and experience the texture underneath your feet.
As a result, it provides a tactile connection with your environment, which is one of the big reasons behind its continuously increasing popularity.
Natural and Lightweight Feel
Featherlight Design:
One of the best things about these specific kinds of shearling slip-ons is that they are often designed with the help of lightweight materials. As a result, it offers a natural feel to your feet.
You will get the same experience as walking on a cloud. This weightlessness contributes to adding to the overall comfort and coziness.
Breathability and Moisture Management
Natural Airflow: The soft sole shearling slippers facilitates much better airflow around your feet. It prevents the extra buildup of moisture. This breathability helps effectively reduce the risk of odor and sweat, ensuring your feet remain fresh and hygienic.
Noise Reduction:
As these slippers tend to have highly soft soles, it results in quieter footsteps. Due to this specific reason, it is known to be an excellent choice for indoor use.
So, irrespective of whether you are walking around the apartment or house, you will not disturb the peace.
Indoor Elegance:
The softness of sole and unique design of shearling footwear makes these an ideal choice for indoor environments. So, whether you are reading, lounging, or just enjoying a cup of coffee, they are assured of simultaneously exuding comfort and elegance.
Natural Temperature Regulation
All-Season Comfort:
The inherent temperature-regulating capabilities of shearling help ensure that your feet stay comfortable and cozy without causing any overheating issues. Also, the presence of buttery soles helps
keep your feet cool in summer and warm in winter
.
Works Great for Sensitive Feet
Gentle on Skin: If you have easily irritated or sensitive feet, choosing shearling-lined slippers is a fantastic option. The delicate shearling lining of this particular option helps in effectively minimizing friction. Not only that, but it tends to provide a soothing touch to your feet.
Final Words
Overall, these soft sole shearling slippers helps in providing a perfect combination of comfort and luxury, along with natural benefits, which makes it a must-have option for those looking for ultimate relaxation. These slippers are known for catering to the overall well-being of your feet, from their cushioned embrace to their capability to facilitate a natural walking experience.
So, choose these today to get the best experience!